Most of the questions available to select for inclusion in your practice's RevIntake Premium Registration form will update the patient chart in RevolutionEHR.
Here we've identified:
Field in RevIntake: Question name
Rec'd Required: Whether we recommend a question be required or optional for patients to complete
Field in RevolutionEHR: Where you'll see a response. N/A indicates the response will appear in the printable PDF version in Interview History
Type of Field: Free text, date, dropdown, etc.
Demographics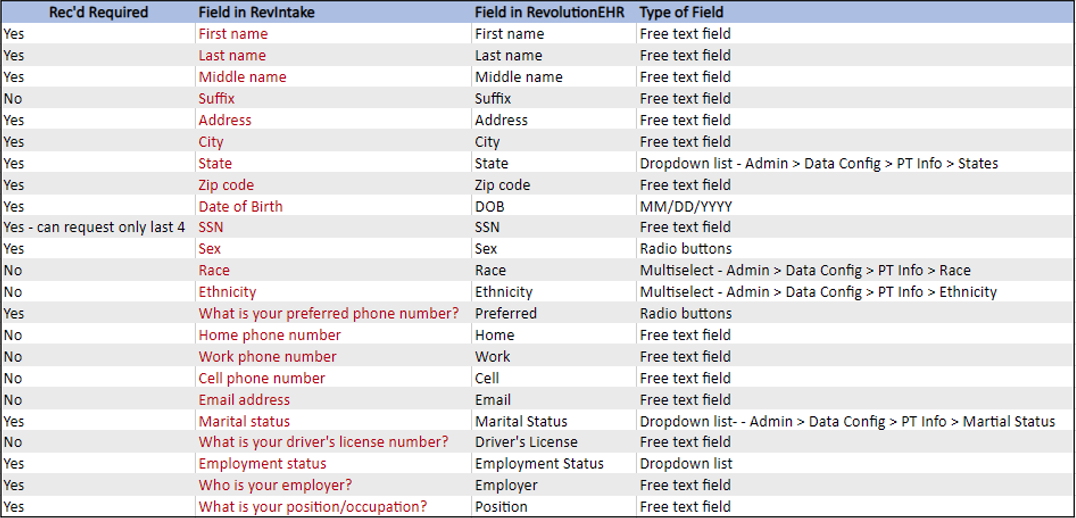 Insurance

Allergies

Medications

Review of Systems

Eye History

Past, Family & Social History

Reason for Visit

History of Present Illness